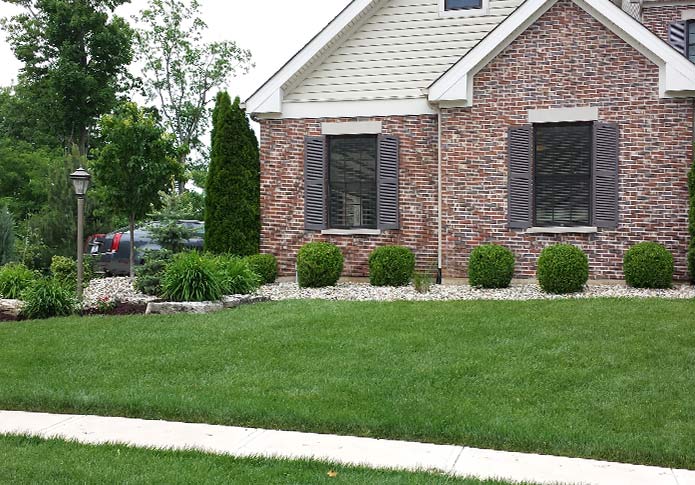 Our 6-Step lawn fertilization program is designed to keep your turf lush and thick. Leave the weeds behind and let the pros fertilize your lawn the proper way.
All clients who prepay for the year before March 1st will receive a 10% discount on the full six-step lawn fertilization program.
All weed control is included in the program. If necessary we will come out and spot treat for no additional charge upon client request.
Early spring application (beginning/middle of March) – this is a slow release fertilizer with crab grass prevention.
Late spring application (middle of May) –  fertilizer plus professional strength herbicide. Called the weed and feed application.  Controls dandelions, clover, and other broad leaf weeds.
Early summer application (June/July) –  high quality, organic fertilizers will be used for this application to ensure a green yard throughout the summer.
Insect and grub control (July) – grub and insect control applied along with fertilizer at the same time.

Fall application (September) – slow release nitrogen fertilizer helps the lawn recover from the summer heat.
Winter application (November) –  high phosphorus and potash formula encourages root growth, drought and traffic tolerance and helps with early spring green-up.